Our Mixed Martial Arts Program Offers High-Energy Striking And Conditioning
Are you looking for the best blend of fitness and self-defense? Look no further.
At Dragon Family Martial Arts Center, we are proud to offer a cutting-edge Mixed Martial Arts program that combines striking, strength training, and healthy, sustainable fat burn.
These 90-minute classes are designed to help people of all skill levels find success.
Join us in Independence today and try it out for yourself or simply fill out the short form on your screen to learn more!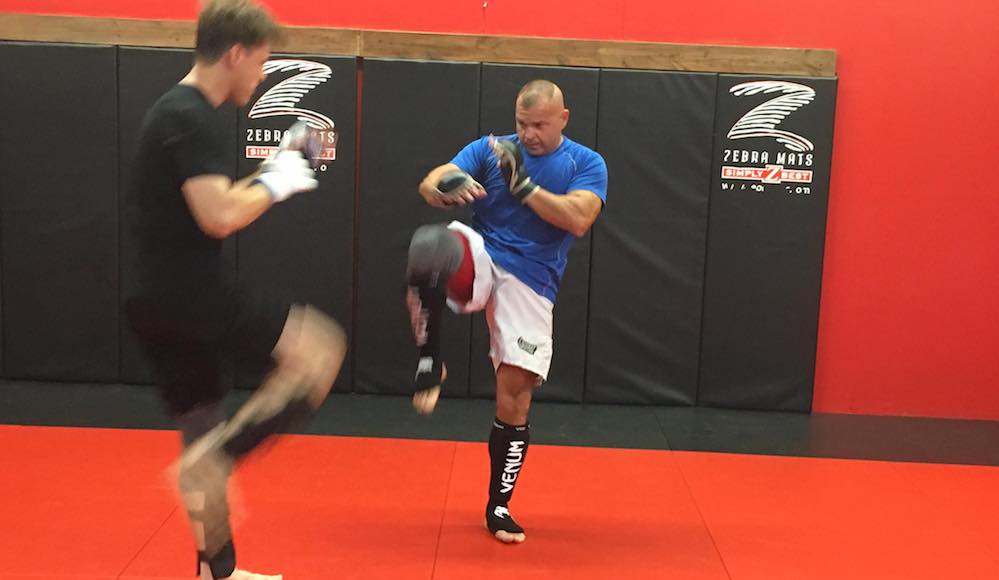 So, How Does Our Mixed Martial Program Work?
The goal of this program is to help you prepare for the high-intensity environment of a fight - whether it's in the real-world or competition setting. Our Mixed Martial Arts classes challenge you to get in the best shape of your life while also pushing you to strike with more power and speed than ever before.
This system is divided into two 45-minute sessions, with the first half of each class focusing specifically on strength and conditioning.
During the final 45 minutes of class, we push you through technique drilling rotations with 3 minutes of work and 1 minute of rest.
Led by Sensei Fred Ettish (former UFC 2 Fighter), these classes will help you get the most out of every movement and see real results in no time.
At Dragon Family Martial Arts Center, we're helping men and women all across Independence take on:
Lean, toned muscles across your entire body
Functional strength, speed, and agility
Self-defense strategies including stand-up striking, grappling, and sparring prep
Incredible self-confidence in all aspects of life
Join Us Today For The Best Mixed Martial Arts Classes In Independence
If you're looking for the best way to challenge your body and build incredible self-defense skills, we have the answer for you here at Dragon Family Martial Arts Center. Our Mixed Martial Arts classes are helping men and women across Independence find long-lasting success in no time.
Fill out the short form on your screen to learn more today!